Want to find out when your car left the production line, along with others? Why not register on our forums to access our VIN Decoder!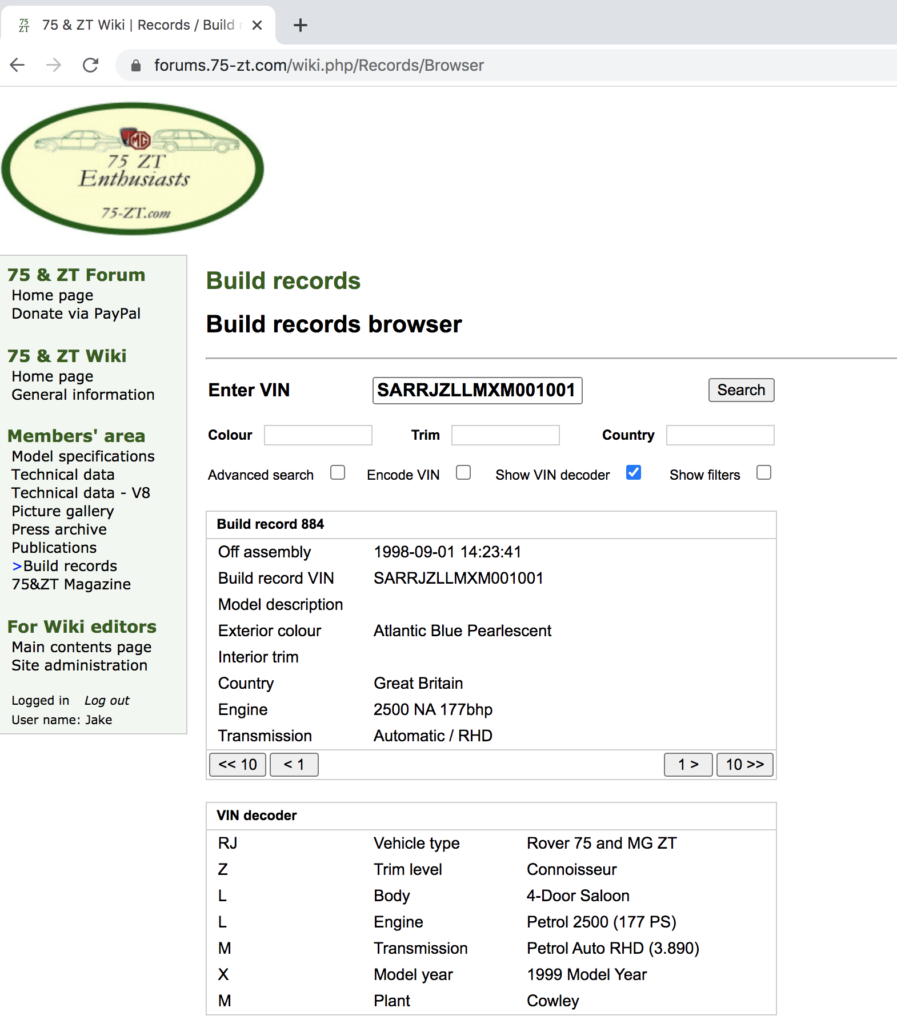 With this facility you can enter your VIN code and everything you ever wanted to know about your car's specification, build date etc. will be available to you! With no need to PM anybody to obtain this information!
The VIN decoder button will be visible to registered members only and, as such, to access it you will be required to be logged in. We are hopeful that this feature will give people a further reason to join up and get involved with what we are doing here!
The software has been extensively tested, however, if you do find any discrepancies or have any queries about your results then please do contact us and we will do our very best to resolve them!
Please also feel free to give feedback to let us know of your experience using the software to help us make it a user-friendly and useful addition to the forum!
To access the VIN Decoder, you must be registered to the Forum (click here to access the Forum if registered, or here to register if not). Once on the forum index page, you will find the VIN Decoder by hovering your mouse over the Members Area button at the top of the page.