Future Events
The Enthusiasts' Easter Ensemble 2017Friday 14th April – Sunday 16th April 2017 
Once again we swiftly approach, what is for many, the annual pilgrimage to the site where our great cars were built for us to enjoy. This years' event falls on Easter Weekend, so once again we plan to make a weekend of it! Although some of the details are in their infancy, we wanted to commit as early as we could to bringing you a first-class weekend of activities and entertainment. Currently, the Saturday and Sunday are confirmed as below. As soon as we have details of our Friday event, we'll let you know!
Day 1: Friday 14th April 2017 – Activity TBC.
We are currently working on bringing you a first-class activity for the Friday of the POL weekend, watch this space!  
Day 2: Saturday 15th April 2017 – Pride of Longbridge - Cofton Park, Birmingham.
We've started putting a good word in for better weather already for this years' POL celebrations – which we hope will return to Cofton Park from the two hastily organised events at Gaydon & Coventry. For those on social media, videos and rumours suggest that the Longbride factory may well be approaching the final chapter, so I do encourage as many of you who can to come and join us, for what may well be the last POL next to the Longbridge factory as we know it.
Day 3: Sunday 16th April 2017 – Enthusiasts' Ensemble - Ragley Hall, Alcester, Warwickshire
After lots of positive feedback, we have decided to return to Ragley Hall for the Sunday finale.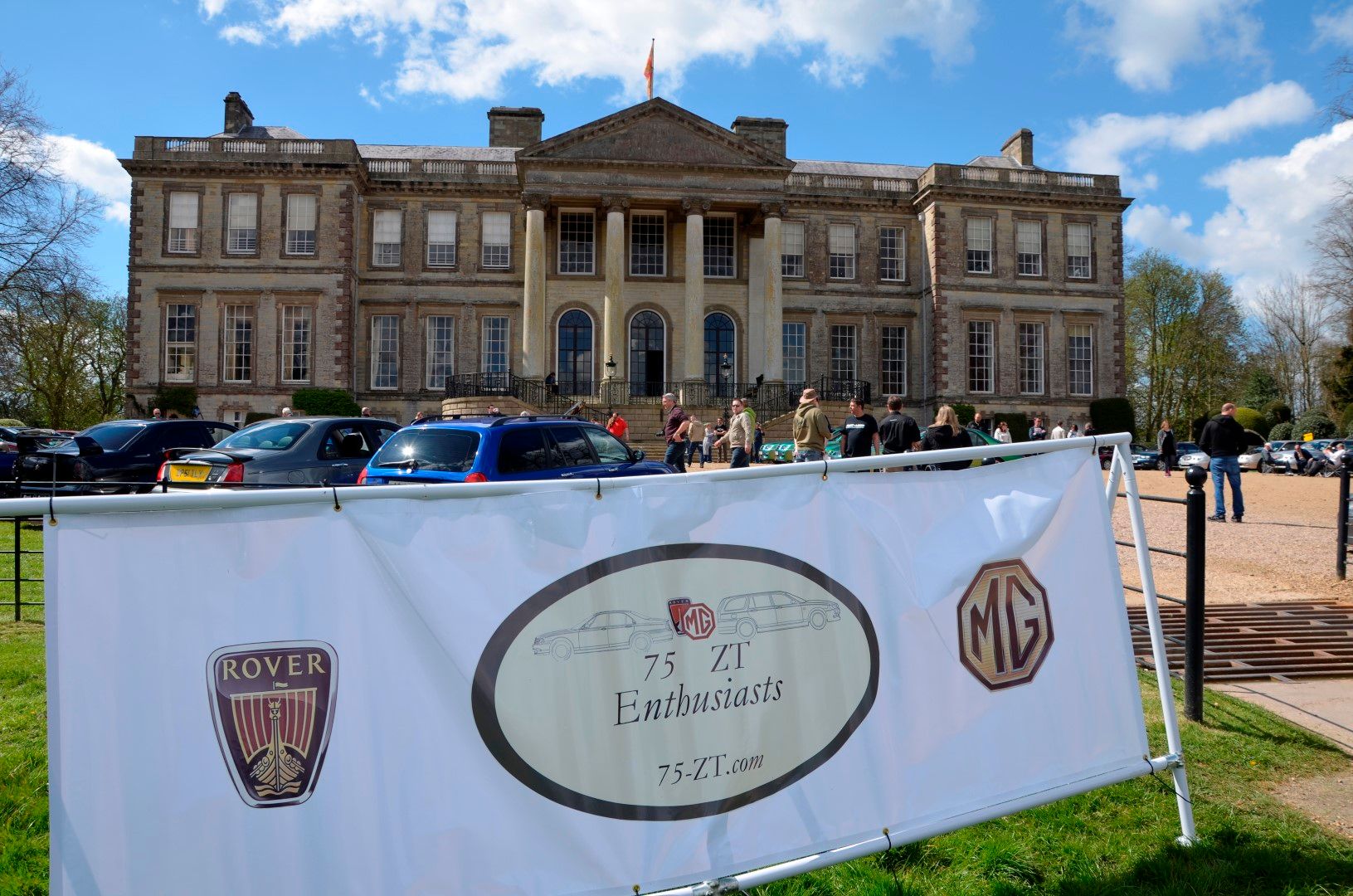 For the past two visits, we've been graced with superb weather and some even more superb cars.
Two features that will be returning to the Sunday event will include the monogram showcase, competitions for different vehicle categories and more to come.
Costings:
Friday: Once confirmed, any costings for the Friday event will be displayed here

Saturday: POL will once again be free for us all to enjoy. However, as a club, we have already made a donation to the POL organisation.

Sunday: Due to a change in policy at Ragley Hall, all car events must now follow the same admission policy as the general public, a summary of which can be found here: http://www.ragley.co.uk/admission-prices/

Accommodation:

Based on glowing feedback from members who have stayed here in the past, a few of us have opted to stay here:

http://www.booking.com/hotel/gb/quality … en-gb.html

Rates for the weekend on the booking.com site appear to be the most favourable. If numbers and interest is present, we'll look to organise something for the Saturday evening. Redditch offers a good launch-pad for both Saturday and Sunday events.

As always, we want to ensure that we provide members with high-quality events, so your thoughts and feedback are very much appreciated, and we look forward to hopefully seeing some of you over the weekend.

Jake